Contact:
Denise M Hudgin
Director of Communications
Mercy College of Ohio
419 251 1324
denise.hudgin@mercycollege.edu
Dr. Gail Lis Named Dean of Nursing at Mercy College of Ohio
(June 5, 2023) – Mercy College of Ohio announces the appointment of Dr. Gail Lis, DNP, ACNP BC, as the Dean of Nursing. Dr. Lis brings a wealth of experience and expertise to the position, having served as the Interim Dean of Nursing since January 2023 and the Assistant Dean of Nursing since January 2021.
With a strong background in program and curriculum development at all levels, Dr. Lis is a dedicated nursing educator who is passionate about teaching and implementing diverse, active learning strategies in the classroom. Alongside her administrative responsibilities, she remains an active clinician, providing compassionate care to patients at the bedside as an infectious disease nurse practitioner.
Dr. Lis says, "I'm humbled and excited to lead the nursing division and build on the rich history of nursing excellence at Mercy College. Mercy College is uniquely positioned to help address the shortage of nurses and I'm eager to be a part of bringing more people into the field."
Mercy College offers multiple entry points for individuals aspiring to become nurses as well as online opportunities for working nurses to advance their education. Dr. Lis recognizes the importance of these pathways and emphasizes that students can pursue a nursing career through an associate degree or a bachelor's degree. Moreover, Mercy College provides an evening weekend associate degree option and, an accelerated Bachelor of Science in Nursing program tailored for individuals who hold a bachelor's degree in other subjects. Online options for working nurses include an RN to BSN completion and Master of Science in Nursing degrees.
Prior to joining Mercy College, Dr. Lis worked at Madonna University for over 20 years. During her tenure, she served as the Associate Dean, Graduate Chair and Nurse Practitioner Program Director for the College of Nursing. In addition, Dr. Lis has educated students in both graduate and undergraduate programs.
Dr. Lis is a resident of Novi, Michigan
-30-
Mercy College of Ohio is a Catholic institution sponsored by Mercy Health. It focuses on healthcare and health science programs in both on-campus and online formats. Mercy College offers degrees at the graduate, bachelor's, associate level, and certificate programs. More information is available at mercycollege.edu.
To download full image, right-click and choose "save image as"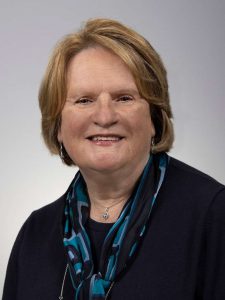 Dr. Gail Lis