Contact:
Representative Jeff Shipley
jeff.shipley@legis.iowa.gov or
j.j.shipley@gmail.com
Representative Jeff Shipley Sponsors Innovative Public Health Legislation to Improve Physical and Mental Wellbeing of All Iowans
Increasing equitable access to sufficient vitamins and minerals
FAIRFIELD, Iowa (May 8, 2023) – While the traumatic and isolating COVID-19 lockdown has thankfully ended and life is returning to what feels like pre-pandemic normal, there's no question the unprecedented public health crisis is having long-term repercussions on the mental and behavioral health of Iowans of all ages. From increased prevalence of anxiety, depression, PTSD, and sleep disturbances to exacerbated mental health conditions and higher rates of suicide, the statistics are beyond alarming.
"As lawmakers, we must be proactive and do everything possible to create policies and systems that promote health and wellness across the Hawkeye State. If the pandemic has taught us anything, it's the importance of preventative health and following the science to promote optimal wellness. With this in mind, I've introduced two important pieces of legislation-H.F. 236 and H.F. 328-focused on raising awareness about the importance of vitamin and mineral sufficiency to overall health and wellness, including mental health, and increasing equitable access to vitamin supplements to boost public health across the state," said Representative Jeff Shipley.
H.F. 236 would establish an evidence-based, public awareness campaign educating Iowans about the health benefits of adequate levels of vitamins and minerals and the risk factors associated with vitamin and mineral deficiencies. The integrated public health program would provide Iowans the opportunity to receive evaluation for vitamin and mineral deficiencies at no cost, as well as free access to Vitamin D supplements from September 21 through March 21 when daylight is minimal. There's overwhelming science that shows Vitamin D is critical to preventing severe covid and other respiratory illnesses, and there are proven benefits to mental health. This legislation is about providing Iowans with the information and access they need to improve their everyday health.
With growing research also showing the positive mental health benefits of adequate vitamin and mineral levels in youth, H.F. 328 directs the Iowa Department of Education to create and oversee a pilot program providing free, daily multivitamins to students with written consent from the parent or guardian in 25 school districts throughout the state, beginning with the 2023-2024 school year. Before enrolling, students and their parent or guardian would be provided detailed information about the kind of vitamin that would be administered each morning. Participation in the program would be entirely voluntary and students would have the option to stop taking the vitamins at any time with approval of their parents or guardian and notification to the school or Department of Education.
Before COVID-19, suicide was already reported as the second-leading cause of death among people aged 10-14, and the CDC reported that youth mental health was already declining. But since the pandemic, the state of youth mental health has undoubtedly worsened. Providing free multivitamins alone is not intended to be the panacea to the state's unprecedented mental health crisis, but this pilot program provides an important opportunity to see if increasing access to supplements should be part of a more comprehensive approach to youth mental health and wellness in the state. With the science indicating vitamins can help, it is certainly worth giving it a try.

"Both bills include important evaluation components to determine the value and impact on public health and whether the programs should be scaled up, altered, or discontinued. I am hopeful my colleagues agree we need to be as proactive as possible, using every tool available to support the health of all Iowans by joining me in supporting these important, innovative pieces of legislation," concluded Representative Shipley.
-30-
To download full image, right-click and choose "save image as"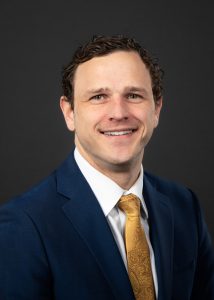 Sponsor Representative Jeff Shipley
About Sponsor Representative Jeff Shipley
Jeff Shipley has represented District 87 in the Iowa state legislature since 2019. He received his B.A. in political science from the University of Iowa and resides in Van Buren County. For more information, please visit https://www.legis.iowa.gov/legislators/legislator?ga=90&personID=27036.