WEST DES MOINES, IA (July 28, 2023) – The 7th Annual Senior Retreat Day Conference will be held Wed, August 9th at the Sheraton West Des Moines Hotel in West Des Moines. The goal of the event is to provide seniors with a sense of empowerment over their health and well-being.
This year's Keynote Address "Healthy Aging: What the Latest Research Reveals," will be given by Dr. Yogesh Shah, Chief Medical Officer of Broadlawns Medical Center. Dr. Shah has recently returned from the Alzheimer's Association International Conference in Amsterdam and has some exciting new research to share.
Senior Retreat Day is a day filled with fun, fellowship, and education on a variety of topics like: "Healthy Eating with Minimal Cooking"; "It's all about the Bump: Learn about Lapiplasty 3D Bunion Correction"; "The Secrets of a Well-Rested Life" and several more.
Attendees can visit more than 50 senior-centered businesses and service providers in the Vendor Showcase Hall. They will have lots of information and products to share – and provide fabulous door prizes to raffle off!
In addition to the high-quality conference speakers, attendees will be treated to a hot plated banquet luncheon – and senior fashion show – in the beautiful hotel atrium.
To find out more about the Senior Retreat Day Conference, contact Seniors on the Move at 515-225-1455 or go online to seniorsonthemove-ia.com.
-30-
To download full image, right-click and choose "save image as"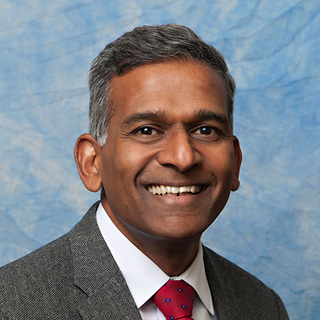 Photo: Dr. Yogesh Shah, CMO, Broadlawns Medical Center